ColourCoat Urban from TATA Steel
There's a quiet urban revolution going on when it comes to roof cladding, the Urban Seam® from Colorcoat Urban®. A modern, sustainable cladding option with excellent eco-credentials. Colorcoat Urban® from Tata Steel is designed for today's urban environment, it can be found gracing 2-3 storey homes, low rise apartments, 1-3 storey public and commercial buildings.
The range of matt shades are inspired by architects and are selected to blend with the vernacular of the urban environment. The pre-coloured panels offer consistent colour something that is difficult to achieve with traditional roofing materials.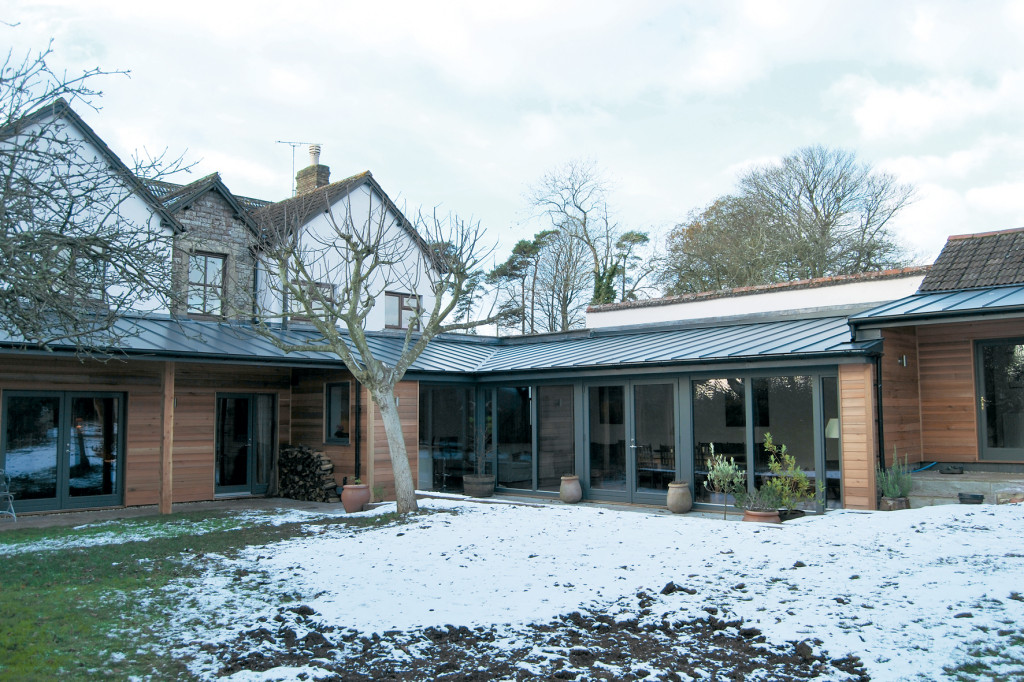 Key Features
Matt colour range specifically designed for the urban fabric.
Stable colour ensures an aesthetic of consistent, even shade.
BBA certified in excess of 40 years.
Quick fit system, for reduced on site fixing times.
Can be laid vertically down to a pitch of <5o.
Standard panel widths of 514mm for roofs under 4 storeys in height, encountering wind speeds under 25Vs
Narrow 305mm panels used in areas receiving high winds and for roofs pitched 4 storeys or higher.
Simple integration of renewable technologies, helping achieve forthcoming legislation.
Short lead-time on all standard orders.
"Colorcoat Urban® is the sustainable product of choice for the urban building".
Colour and aesthetics
Urban Fabric
The Colorcoat Urban® colour range has been inspired by architects specifically for the urban environment.
The natural colours blend with the urban landscape as well as making a bold statement for sustainable urban design in contemporary building.
The ability to achieve a stable colour ensures a consistent even tone, which is unachievable from most other roofing materials.
Matt Shades
The tonal matt shades have been carefully selected to blend harmoniously with the vernacular of the urban environment.