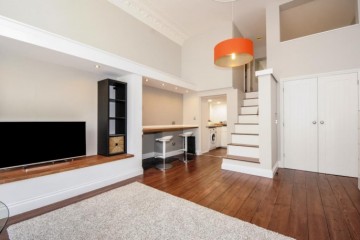 Crown Construction Solutions... isn't like other building and roofing companies. OK, so you've heard that before? Well let's put some detail around that. When the business was set up, it wasn't because we wanted to do things like everybody else – why bother! We knew that many building services companies have a notoriously bad reputation …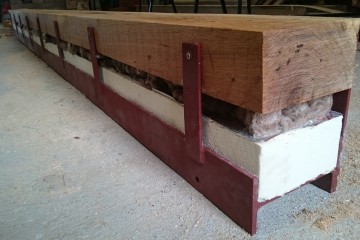 At Crown Construction Solutions we love engineering solutions to building problems. Today's post is all about two recent projects where a problem was solved with our engineering skills. Problem 1 – An old property in Cheltenham was suffering with a severe structural issues between the end gable wall of the house and the side walls….yes the …
Reasons to Choose Us
Committed and Passionate
We believe that every project is important because involves changes to your home. You will want a team that will operate with care and professionalism; using quality products and materials; and providing support for and guidance through the choices and options available.
Dependable and Honest
For our team, honesty is the only policy and we aim to complete all projects with integrity, not just with you, but also our contractors and suppliers. With a long list of successful projects to our name we are a company you can trust.
Willing to Learn, Listen and Improve
We really commit to finishing projects as per the agreed schedule. We use the best tools and technology available to ensure that all projects are finished to a high standard, to specification and within the shortest possible time.
The team at Crown led by Tom and Erol have been a complete joy to work with. The changes they have made to our house are simply stunning. (2014)
Mrs Pini, Bibury Stud, Glos
Enjoyed the project we worked on together. (2015)
Simon Carnachan (Co Founder of Crosson, Clarke Carnachan Architects)
I've never worked with a building firm that goes that far to keep their customer informed. My wife and I still cannot believe what has been achieved. We are absolutely blown away by the level of finish and attention to detail. Would we recommend them to others? Most definitely and we're already talking to Tom and his team about another project. (2015)
Mark and Justine, Bath
Erol has been the only contractor I have used for the last 20 years to restore and maintain my home in Berkeley Square. Do I need to say more... (2014)
Famous author, London
Many thanks for the work completed on 2 Bath Rd. I would not hesitate to recommend your services to anyone. It's put my mind at rest at last, I have been worrying about the state of the building for quite a few years. (June 2015)
Gill, Cheltenham
Hi Tom, Paul and I have had a good look at the work you have carried out and we are both very happy with the results. I would like to thank you very much for all your help and advice during the work. You and Erol have been a pleasure to work with and obviously take pride in your work and giving exceptional service. I particularly liked receiving your daily reports with supporting photos, something I have never had before from any tradesman. I would not hesitate to recommend your company and will definitely use you again for any future building needs I may have. Once again, many thanks. (Sept 2015)
Paul and Julie, Cheltenham
At all stages of the repair I was regularly updated with progress and it was lovely to receive a photo each evening of the day's developments. Throughout the whole process you went above and beyond to support us and we will not hesitate to both recommend you to all, and use you for any further work we undertake to our property. (Dec 2015)
Miles and Eleanor, Hucclecote
Our promises to you are simple: high quality workmanship; working with you as part of our team; and, exceptional customer service.
Accreditations / Training / Certification
We are passionate about having well trained people onsite who are skillful and engaged: