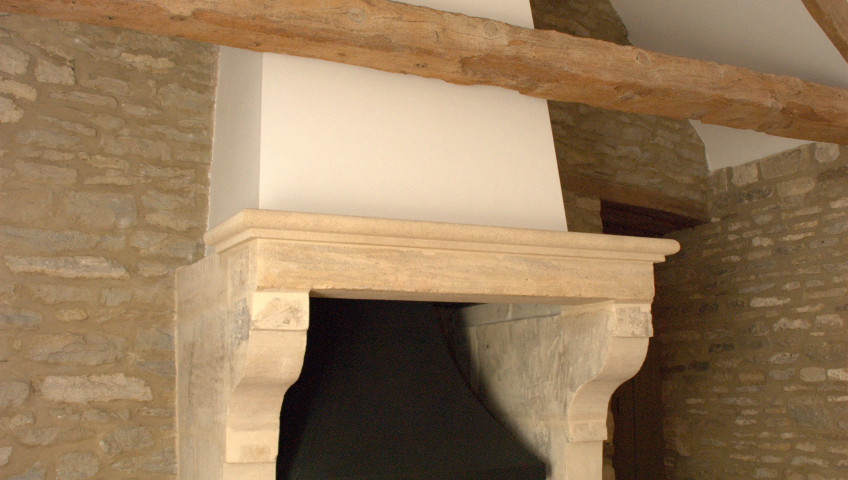 Cotswold Stone Fireplace

Today we have an amazing choice of products off-the-shelf that can be delivered to our door the very next day. However, sometimes we do want something different; thoroughly distinctive and definitely individual. Crown Construction Solutions have provided many one-off features for clients and they are consistently delighted by the results.

Starting with an old open fireplace the team removed all elements of the previous chimney and fireplace structure. The fireplace had been constructed as a later addition to the property and had been constructed of standard Cotswold walling stone. Unfortunately, the contractor who fitted it used Portland cement which not only cracked as it dried but also because of slight movements in the building; old buildings do move! Cement also is distinctively grey in colour which is not a good match for Cotswold stone.

A design was worked on with the clients and then the Bath stone was sourced from reclamation yards to provide an authentic look. Some stones had to be cut to meet the design requirements and the mantel piece, that could not be found elsewhere, were crafted beautifully by the team at Farmington Stone. The client provided an old but large wood burning stove that they had brought with them from their previous property and felt it would be suitable for the new fireplace.

After two weeks onsite the new fireplace was ready to be photographed and lit for the first time. It has been great to experience the process of developing design ideas, sourcing the materials from a range of suppliers and then installing the fireplace. The fireplace will remain a significant feature in this barn conversion for many, many years to come and provides a commanding feature that is very unique.

Would you like to create a stunning Cotswold stone fireplace for your home?